We are the Polish market leader in direct distribution to pharmacies and hospitals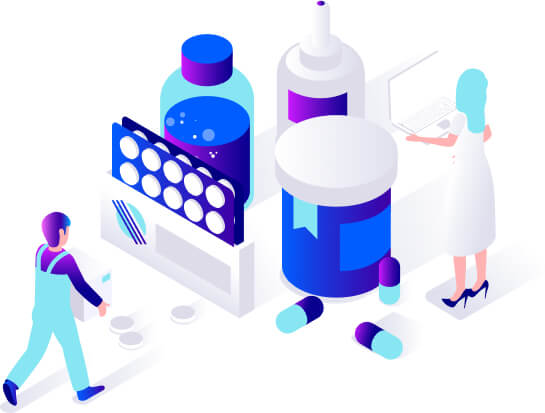 COMPANY MISSION STATEMENT
We create a space for business, whose main goal
is the health of the patient
In our pursuit of effective interaction in the healthcare market, we are guided by concern for patient welfare. We provide solutions and services that make the product's path from supplier to recipient safe and as short as possible. We ensure the highest quality of service and full control over the product and processes at every stage of cooperation.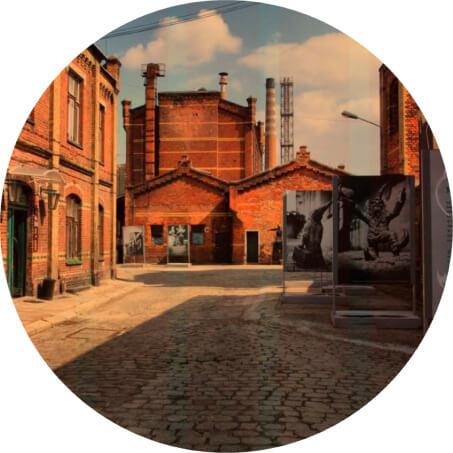 Nettle was established in 2006. Initially, our business was focused on financial services and accounts receivable management. Since 2014, our main business line has been direct distribution to pharmacies and hospitals.
Our headquarters, the Breslau Brewery in Wroclaw, was founded in 1884. It is one of the three breweries in Wroclaw that survived the war, preserving its former unique character.
As a company, we are constantly growing and looking for new solutions for our customers. In 2018, we launched a pharmaceutical wholesaler in Warsaw, and now we also manage a Pharmaceutical Center in Sieradz.
Our eDTP.pl platform, which allows pharmacies to order medicines directly from manufacturers, and pharmacists to keep up to date with market news and deepen their knowledge, was launched in 2019.
Currently, our offices dynamically operate in Wroclaw, Sieradz, Warsaw and Lisbon, performing services in the Polish and foreign markets.
Developing services
in terms of
financial services
and management
receivables
Bond debut
corporation of the company
on the Catalyst market
Startup
service
distribution
direct
Partnership
with the fund
AMC
Opening
wholesale
pharmaceutical
in Warsaw
Startup
eDTP.pl platform
for pharmacies
and manufacturers
Opening
Center
Pharmaceutical
in Sieradz
The main capital of the company are the people
For years we have been building a team of professionals whose knowledge and passion make up our success day after day.
We employ specialists from different fields to work in a creative atmosphere and learn from each other.
Competence, commitment, experience and continuous development are the values we pursue in our professional journey.
The Nettle team is made up of experienced specialists in the areas:
Meet the company's management
Explore our departments and choose this one,
With which you associate your professional future:
Advantages of working at Nettle
We care about the daily development of our employees and a good team climate. We are open to new initiatives and various forms of cooperation. We currently have about a hundred employees in four cities:
Warsaw, Wroclaw, Sieradz and Lisbon.
Feedback from our employees
Do you think it's worth joining us? Czekamy na Ciebie!
We are currently recruiting for positions: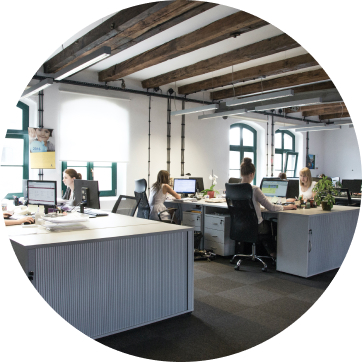 Are you a dynamic, creative person who is open to new challenges?

Are you looking for a job, but didn't find an offer that interests you here? Write to us!
Tell us what position you would most like to apply for – as soon as there is an offer tailored to your expectations,
we will notify you about it.
Feel free to contact us.
Due to the mandatory RODO regulations, please do not attach your resume to the message.
We regularly organize joint outings for our team, during which employees from all departments can meet, integrate during scheduled outdoor games and evening events.
For several years, our employees have represented Nettle in an obstacle run. They are not afraid of mud, cold and icy water. Strength, persistence and teamwork are qualities that definitely describe our team.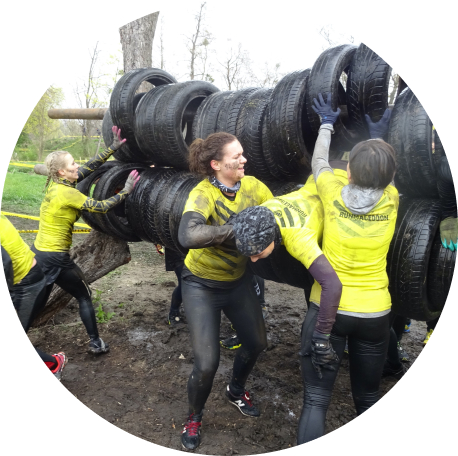 Every year in June, on the premises of Browar Mieszczański in Wroclaw, we organize an all-day picnic for the children of our employees. Numerous attractions await our little ones: face painting, a bouncy castle or soap bubbles.
Our tradition is the January New Year's party, where we sum up the past year in a champagne atmosphere. Delicious food and good fun guaranteed.
There's more to life than business
As a team, we are eager to get involved in social actions
and charity. We act not only for the benefit of local communities,
Our assistance also reaches beyond the borders of the country and even the continent.
We have been supporting one of Bolivia's orphanages for several years.
We are committed to improving children's health conditions and giving them access to education. We help make little dreams come true by sending parcels of toys and raising funds for their purchase. We have published a booklet entitled. "Mission Bolivia," telling the adventures of Stork Klekot, who as a doctor set out to help Bolivian animals.
The publication was distributed to children's wards in hospitals in Poland (an addition to the booklet was a postcard with the address of an orphanage in Bolivia, which was to inspire young patients to contact their peers from a distant country). The story of Klekot lived to see a continuation (in the second part of the story the hero worked in a Polish hospital and told children about the advantages and hardships of the doctor's work).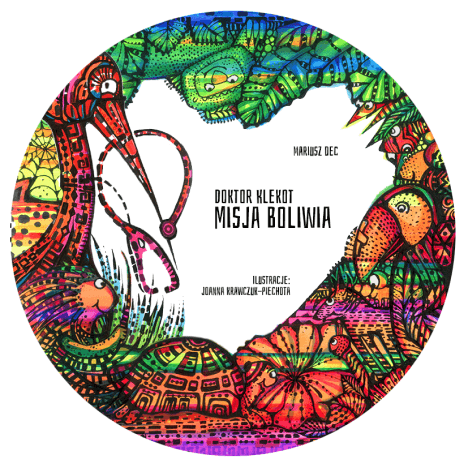 We support the Na Ratunek Foundation in Wroclaw in the publication of booklets for children affected by cancer and their families. The guidebooks are educational and therapeutic in nature – they familiarize readers with the phenomena associated with the disease and with forms of treatment. They also explain difficult concepts for children, related to hospital stay or chemotherapy.
In 2019, we initiated a campaign among employees called "Spin a fiver for a kid" – for every bike ride to work, we donated PLN 5 to an orphanage. Thanks to the proceeds from the campaign and the fundraising, we enabled children to learn English. We donated additional funds for the purchase of computer equipment with accessories.
Since 2019, we have been organizing collections of money and material donations for the Wroclaw Shelter for Homeless Animals.
During the last campaign in February 2020, we managed to collect toys, grooming accessories, towels and beds, as well as money to buy pet food.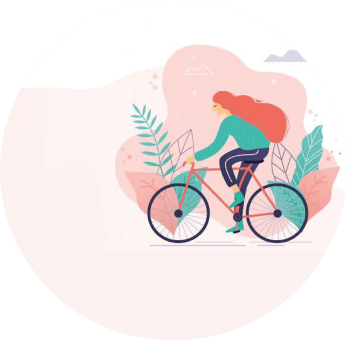 We actively support health care facilities. We have moved them With assistance especially during a pandemic by donating supplies of personal protective equipment.
We also decided to support a local catering business by supplying our employees with meal vouchers to use when it resumes operations.
We try to take care of the environment in our daily lives and at work. We regularly participate in campaigns to collect plastic bottle caps for sick children. We are relentless in our efforts to ensure that our team is not only effective in achieving business goals, but also a source of positive change in the world.